Exhibition and advancement of Proposed Orthography, Ejagham Language Ecology and Endangerment survey, and the Euphoria of a new dawn for all Ejagham People.
'What was only imagined, is becoming a reality in our lifetime.' These were the concluding words of the narrator in the first part of the documentary on the development of a Standard Ejagham Language Orthography. A giant stride towards achieving this primary goal was recorded in our last Quarterly Report. A professionally developed Ejagham Language Orthograph has been proposed by the project's Technical Team. Nevertheless, in a display of astute professionalism to guarantee infallible proficiency, the Technical Team thus designed a strategic engagement with all Ejagham Traditional Councils/Association in Nigeria and Cameroon, as well as with the public. The key objective of this engagement is to validate the proposed orthography that has been developed through a systematic analysis of all Ejagham dialects. Four key activities frame this engagement:
Exhibition and advancement of proposed orthography
Ejagham language intelligibility test
Ejagham Language Ecology and Endangerment survey; and
Overall feedback from key stakeholders and the public.
Exhibition and advancement of Proposed Orthography
This activity deals with the illustration of consonant, vowel charts, syllable structure and tones of the proposed standard Ejagham.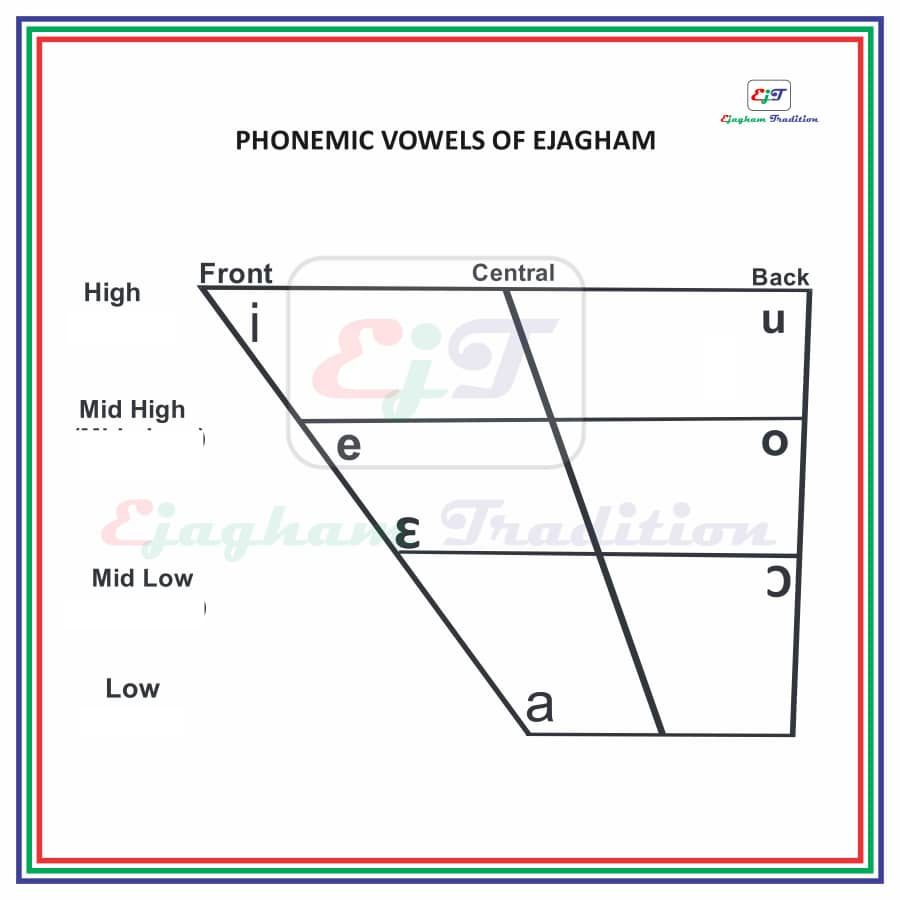 Ejagham Language Ecology and Endangerment survey
The objective of this survey is to redefine the language ecology and endangerment among the Ejagham of Cross River State, Nigeria, and the Southwest region, Cameroon. It is designed to extract data to implement a location-aware infrastructure that will function proactively in real-time to show the ecology of the language and precise visualization of their vitality status. Divided into two sections – metadata; and linguistic vitality and endangerment – this survey has the following items:
The proportion of speakers within the sample population
The proportion of speakers by age and gender
Intergenerational language transmission
Trends in existing language domains – family
Trends in existing language domains – territory
Trends in existing language domains – market
Trends in existing language domains – office
Trends in existing language domains – church
Materials for language education and literacy
Governmental and institutional language attitudes and policies, including official status and use
Community members' attitudes toward their own language
Amount and quality of documentation
Overall vitality/endangerment
The Euphoria of a new dawn for all Ejagham People
One of the many experiences gathered during this project that best captures the euphoria of a new dawn for all Ejagham people is this: during the Ejagham wordlist validation exercise, two colleagues who have worked in the same institution for over 20 years only came to realise that they were both Ejagham people from different clusters when they met at the validation venue. The shock expressed by both can only be imagined. What stuns, even more, is the fact that both individuals are intellectuals, and one would ordinarily expect the intellectuals to know more about their heritage. Such an eye-opening incident explains the level of our general lack of awareness of what Ejagham was, is, and can be. Wonder less why Ejagham lacks a kindred intellectual frontline that could serve as the think-tank to update, promote, and preserve the Ejagham heritage.
The stoke to this poor self-recognition – i.e., recognising and collaborating with fellow Ejagham people – is the missing thread of a binding standard Ejagham language for official use, without jeopardizing the survival of all the various Ejagham dialects. Ejagham language has a lot of dialects with varied degrees of intelligibility. Besides the legacies of colonialism and the contemporary subterranean machinations of coloniality, the rising tide of modernity creates a gulf between Ejagham people of different clusters – bearing in mind that the wave of modernity sails the boat of westernisation towards a sustained global hegemony.
On the scene of intercultural relations, the lack of a holistic identity consciousness among the Ejagham people blurs both the local and global visibility of this uniquely rich and vast civilisation. It cannot, therefore, be overstated that size without collaboration remains a mirage with respect to accomplishing anything of substance. Ejagham is large, diverse, and rich. What was left was a common voice. A common voice is now emerging through a standard Ejagham language that will not only relink Ejagham globally but offer a pathway to a consolidated agenda towards the development of all Ejagham people and local communities. Diversity becomes a blessing when utilised towards harmony.
As a proactive organisation, we initiated and commenced the codification of the Ejagham language in May 2020. Slowly, but steadily, our efficient Technical Team has worked tirelessly to propose a standard Ejagham language orthography. As an organisation that recognises the agency of the indigenous leadership and local participation, the proposed orthography has been exhibited in three of the four Ejagham clusters in Nigeria: Akamkpa, Bakor, and Etung, with the exhibition poised to take place in the remaining clusters before the end of January 2023: Qua (Nigeria), Ngunaya, Njemaya, and Obang (Cameroon).
The exhibitions featured the following:
Display of project documentary and feedback from participants https://www.youtube.com/watch?v=aFsI7FYxdNY&t=5s
Exhibition of proposed orthography
Ejagham dialects intelligibility test
Ejagham Language Ecology and Endangerment survey; and
Overall feedback from key stakeholders and the public.
The engagement took place as follows:
| | | | |
| --- | --- | --- | --- |
| S/N | NAME OF CLUSTER | DATE | VENUE |
| 1. | Ejagham Akamkpa | 16 December 2022 | Akamkpa LGA Secretariat |
| 2. | Ejagham Bakor | 20 December 2022 | Community hall, Ishiborr |
| 3. | Ejagham Etung | 21 December 2022 | Etung LGA Secretariat |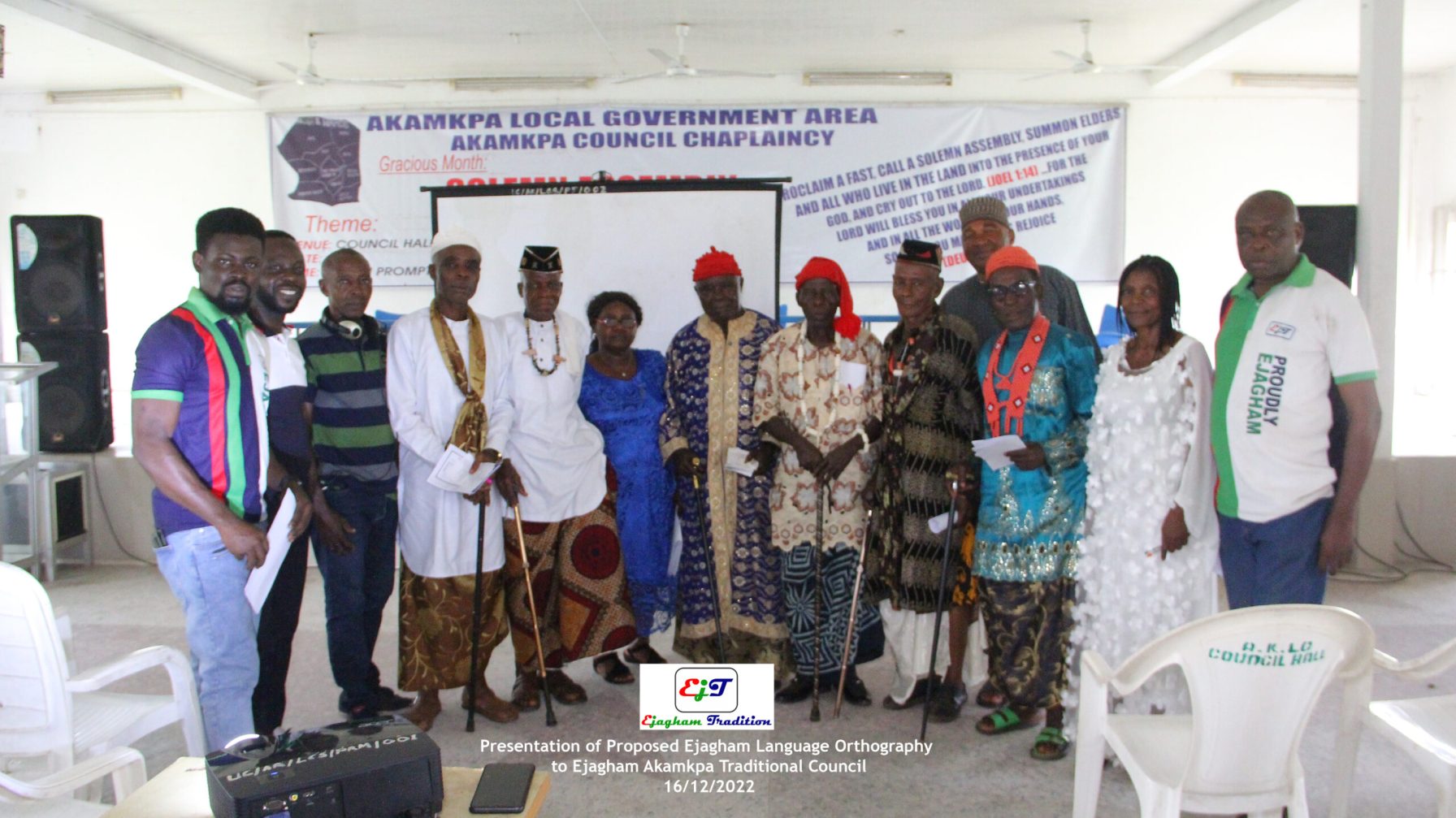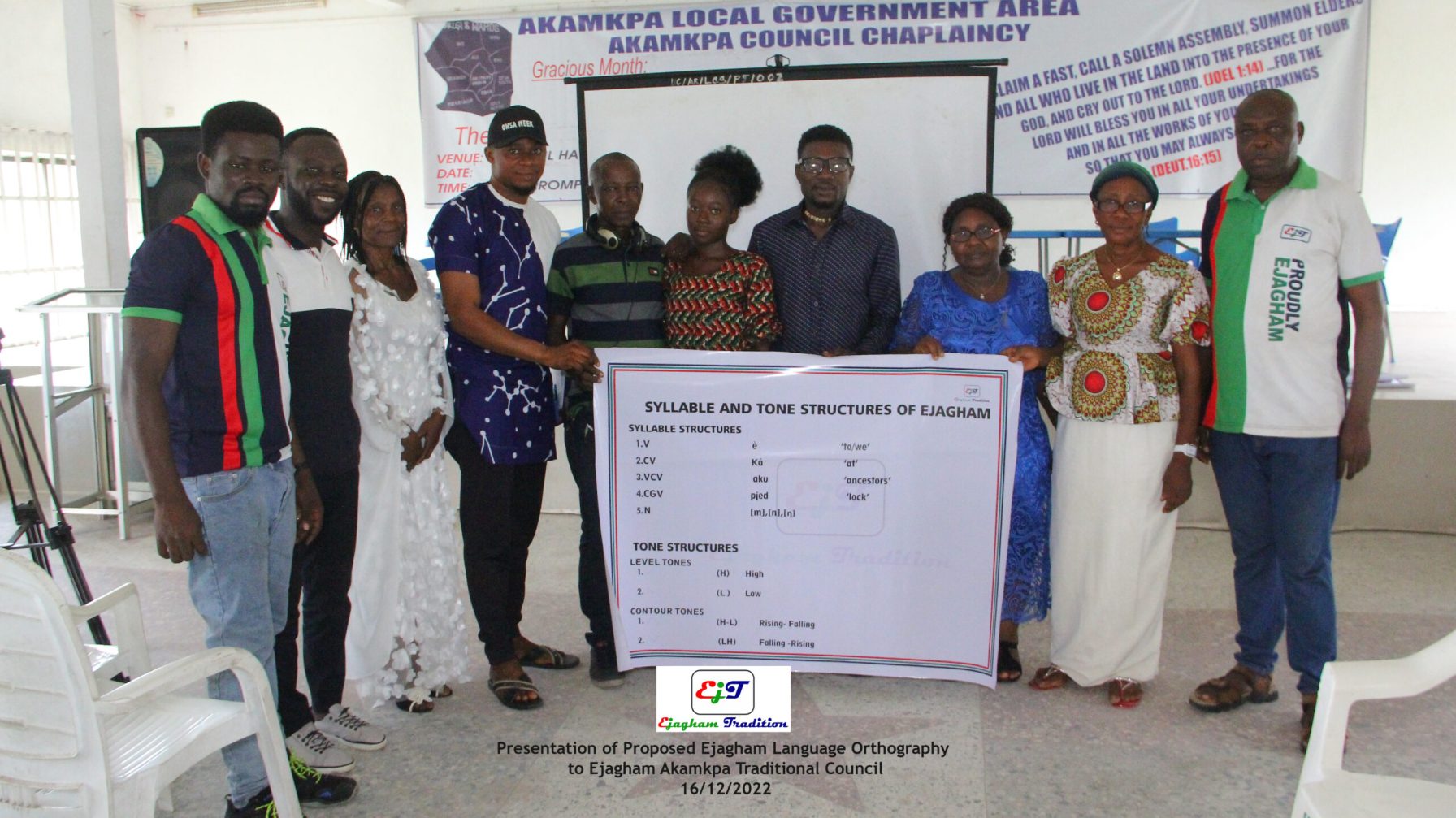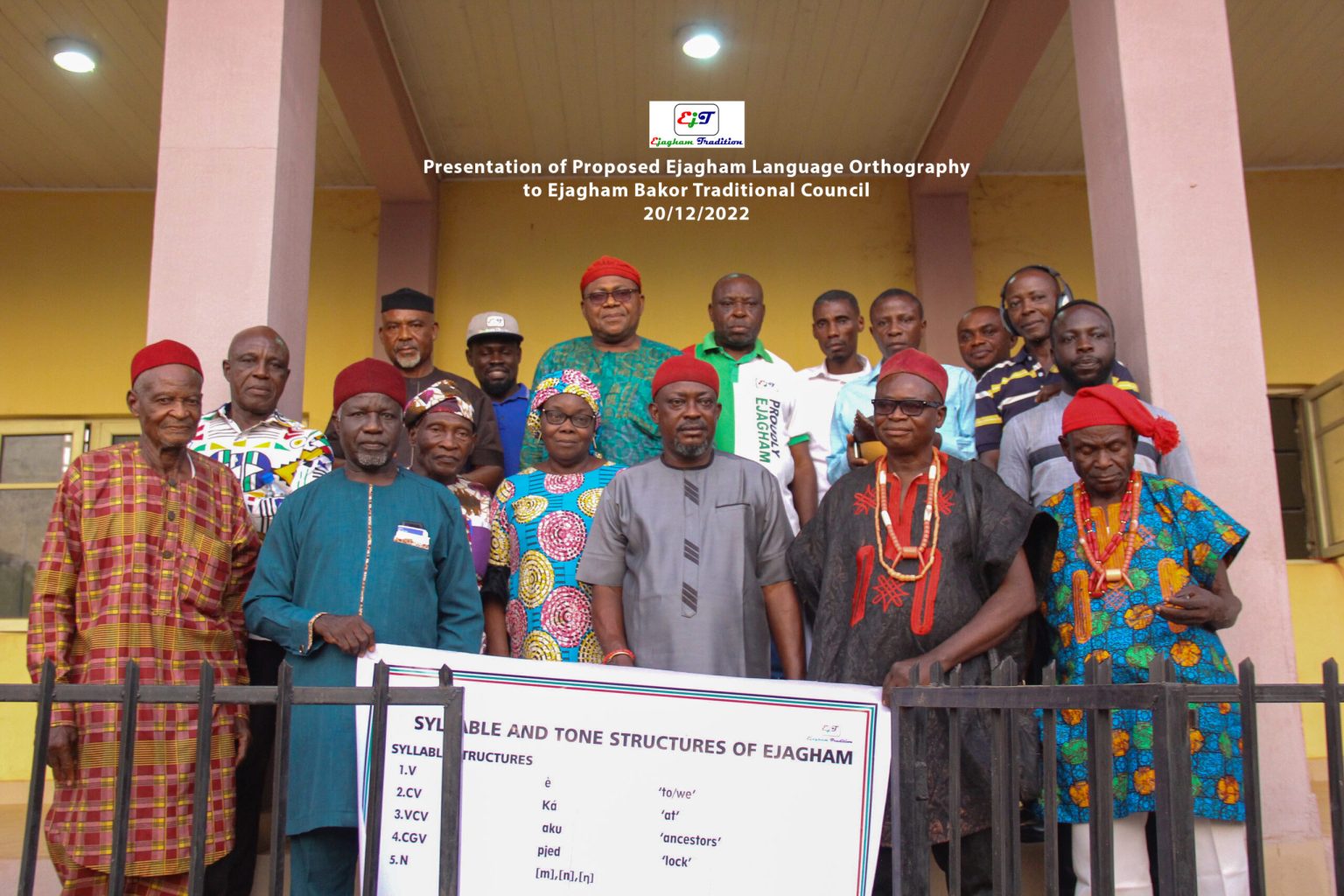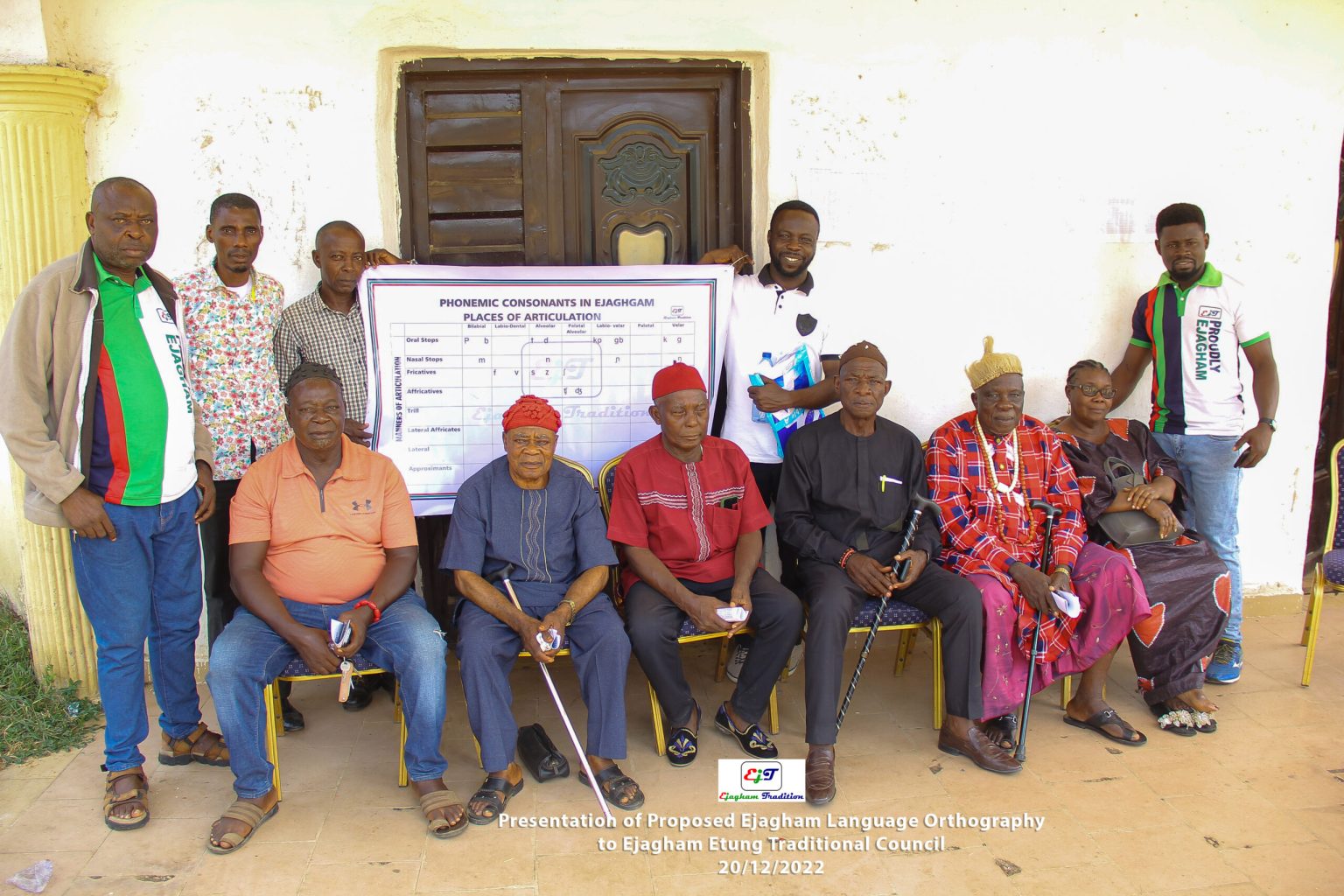 As expected, participants asked interesting questions to elicit further clarifications from the technical team on how the orthography was developed. They further participated in the intelligibility test and Ejagham language ecology and endangerment survey exercises. To have members of these traditional councils and other participants from these clusters participate in this function greatly displayed the peoples' commitment to helping the Ejagham universe have a standard language for official use. The feedback from the participants clearly showed their satisfaction with the proposed orthography.
It is noteworthy that these engagements are geared towards engendering local acceptability of the proposed orthography, as this shall be a determining factor in the institutionalisation of this orthography for use in learning institutions by the relevant government agencies in Nigeria and Cameroon. Once this orthography is authorised for use in learning institutions, beyond the employment this shall create for Ejagham people in the educational sector, it will usher in a new generation of Ejagham people who will speak a common language (while retaining their various dialects) and would be united to a common purpose of advancing Ejagham people and civilisation beyond time.
TOWARDS A STANDARD EJAGHAM LANGUAGE ORTHOGRAPHY
Technical Team Message to all Ejagham People
Language is an effective instrument for the development, unity, and promotion of ethnocultural identity. It is relevant for active participation in the affairs of one's society. It enables people not only to fashion out an identity for themselves but also acts as a means of self-expression and relevance in society. For this reason, language is the most important tool in the process of achieving ethnic identity, prestige, unity, and development.
Language scholars have identified language as the life wire of society and the means for ensuring its conformity, stability, and growth. However, languages and language varieties are known to be disappearing daily. This trend, therefore, calls for the documentation of existing languages and tongues to enable their continuity and relevance in their individual societies. The Ejagham cluster of languages is not an exception to this trend.
It is for this reason that the Ejagham Tradition Centre (EjT), in collaboration with the Department of Linguistics and Nigerian Languages, University of Calabar, Calabar, Nigeria has embarked on this laudable project to not only revise the existing Ejagham language orthography but to ensure that all varieties of the Ejagham dialects are collated and harmonised systematically to produce a standard orthography for use in learning institutions.
In Nigeria, this timely project has coincided with the recently released National Language Policy which demands, among other things, that henceforth, 'instructions in primary schools; for six years of learning will be in the mother tongue.' It is important to note that the implementation of this policy in schools domiciled in Ejagham areas, depends on the availability of a standard Ejagham language orthography – approved by the Nigerian Educational Research and Development Council (NERDC) – through which instructional materials for the teaching and learning of the Ejagham language can be developed.
It is in view of guaranteeing the success of this project, which anchors on the general acceptance of this proposed Ejagham Language orthography, that this Technical Team is visiting to exhibit its syllabic structure, as well as the phonemic consonants and vowel chats to all Ejagham Traditional Council/Association. For Ejagham Clusters in Nigeria, this exhibition is a prelude to the more robust engagement between NERDC and all their Traditional Councils, to ascertain local acceptance of this proposed orthography.
Photostory
@Ejagham Akamkpa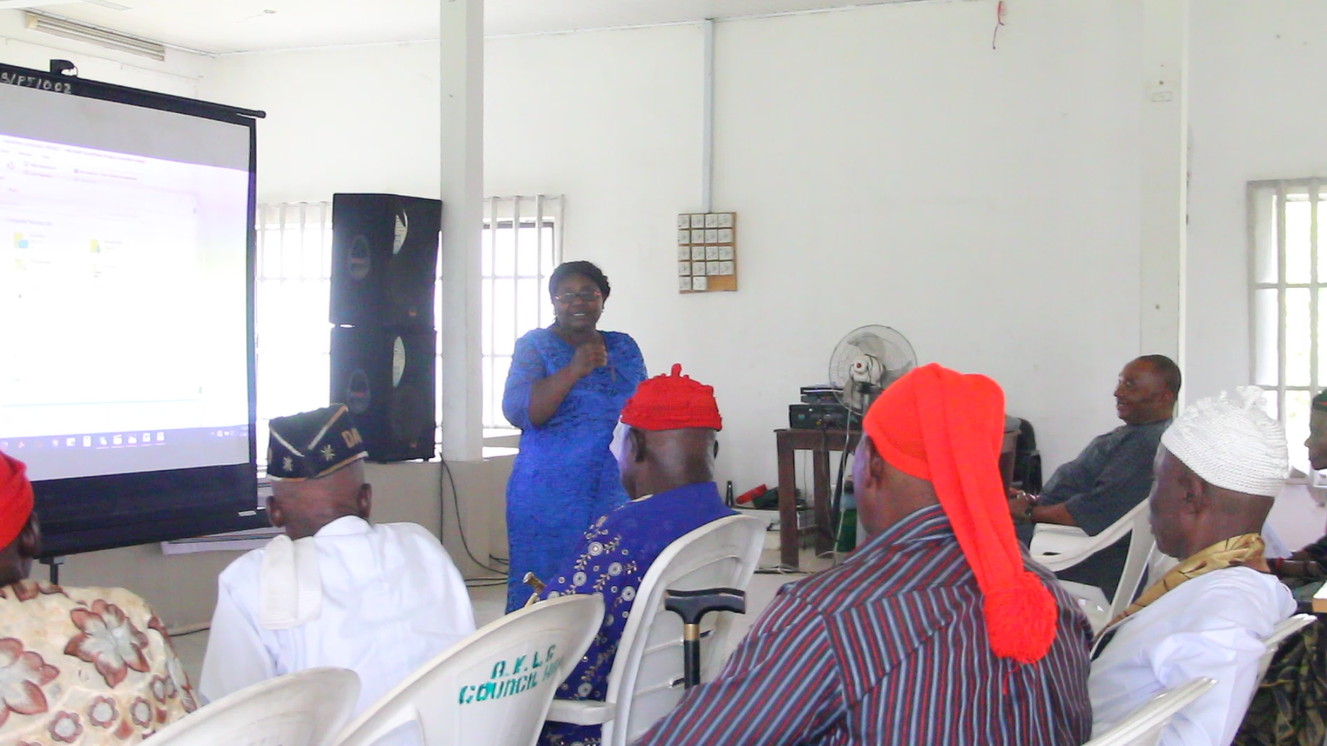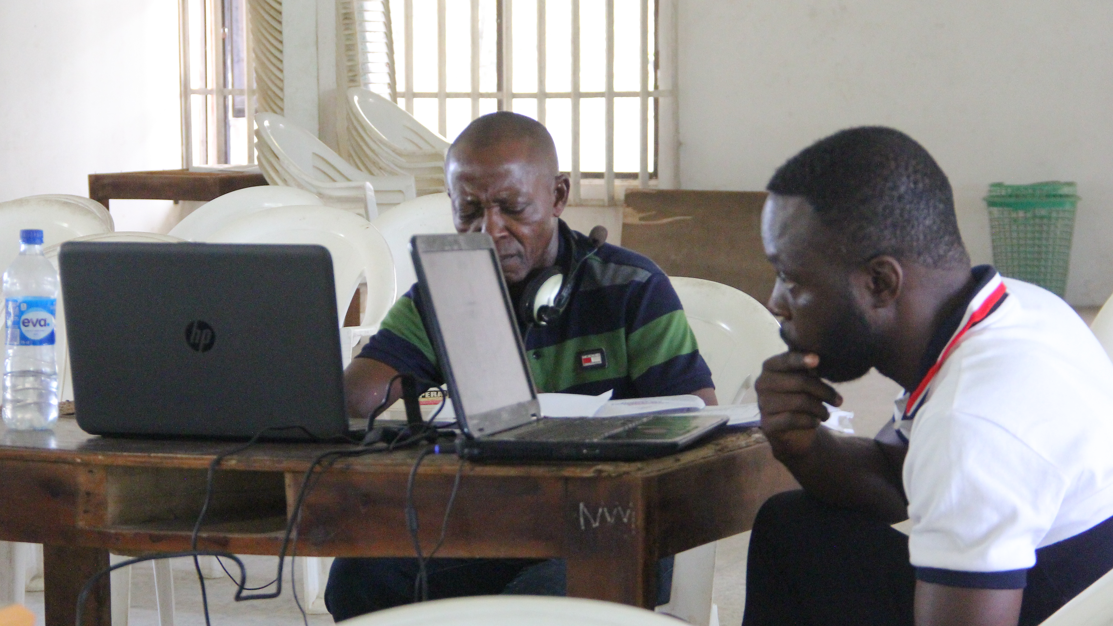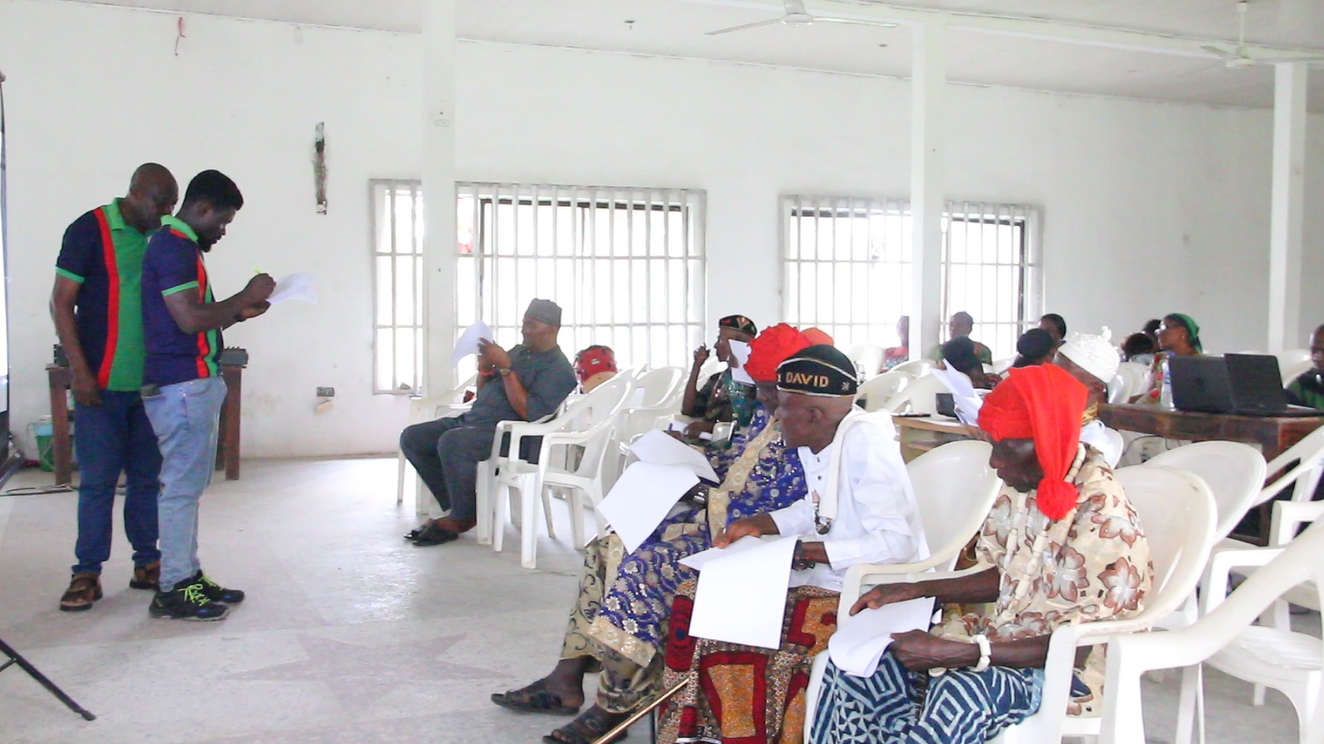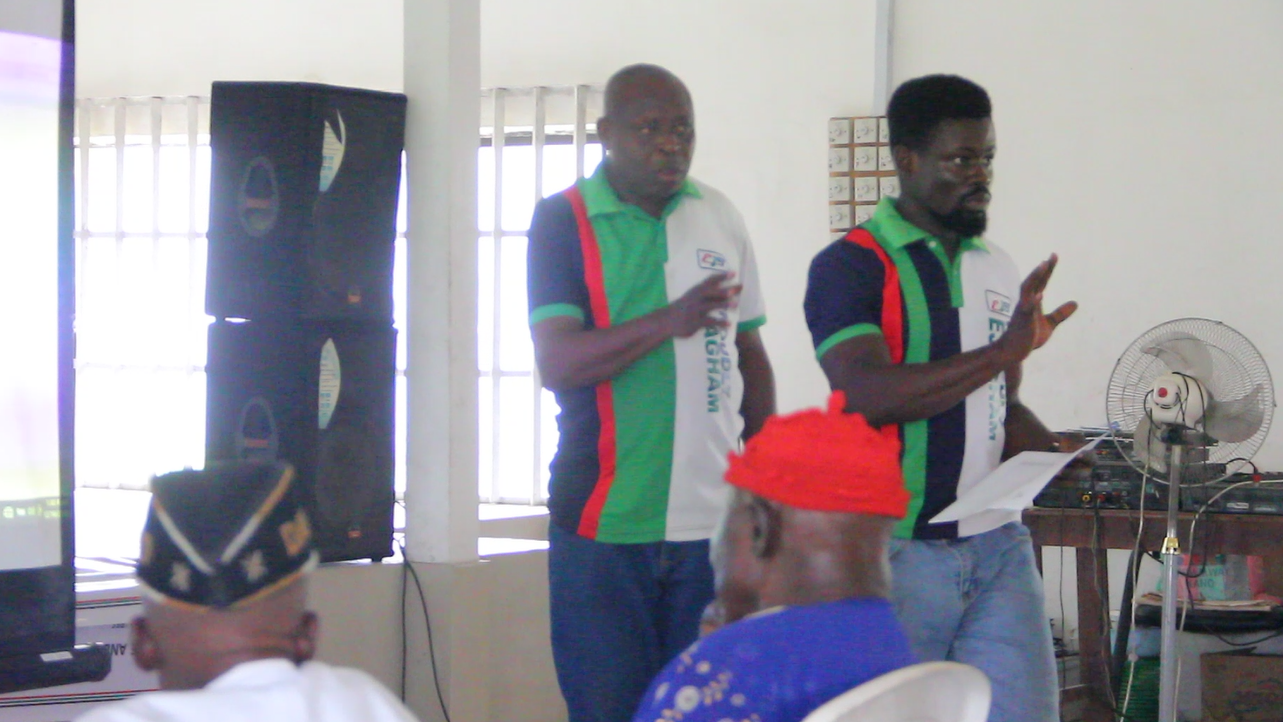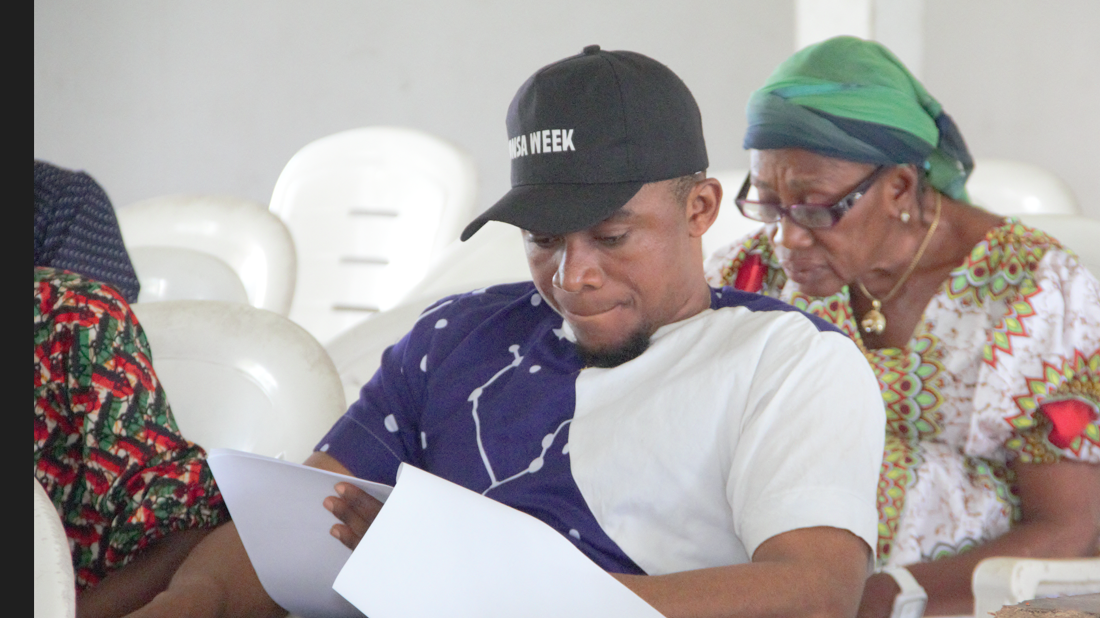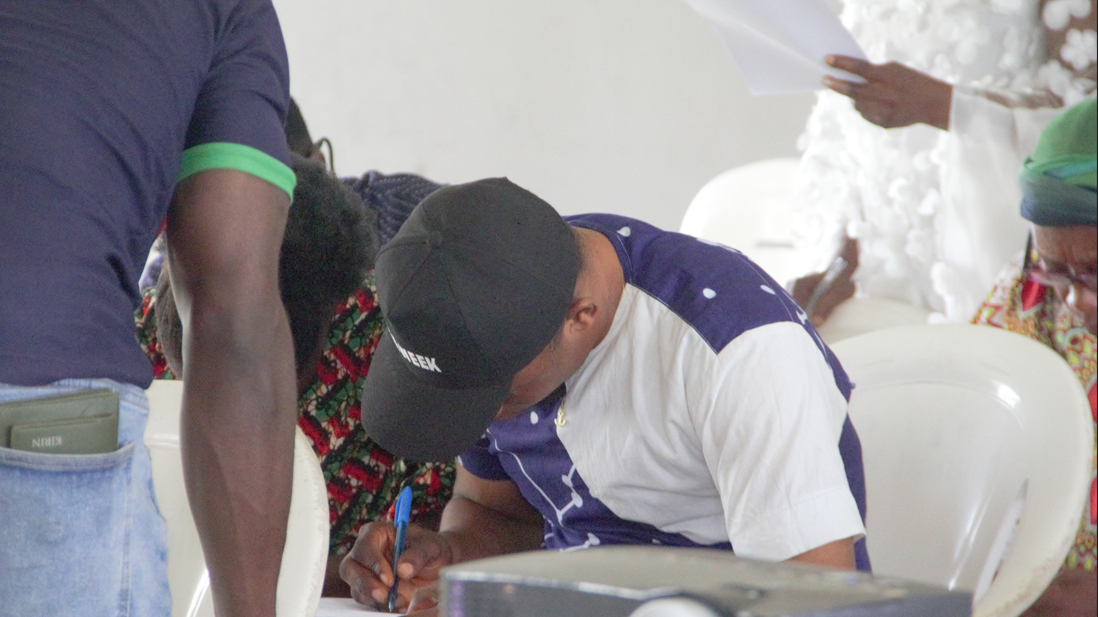 @Ejagham Bakor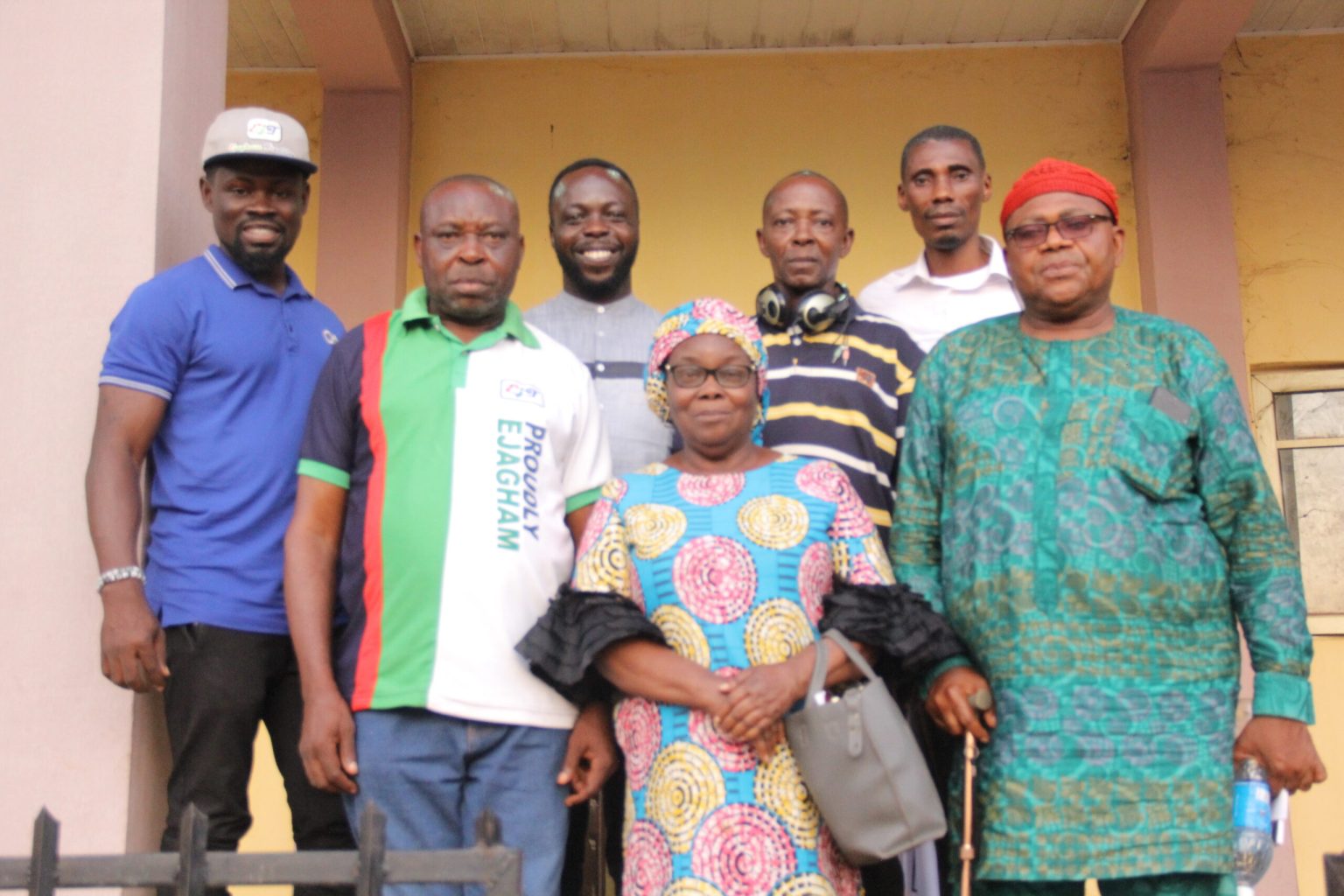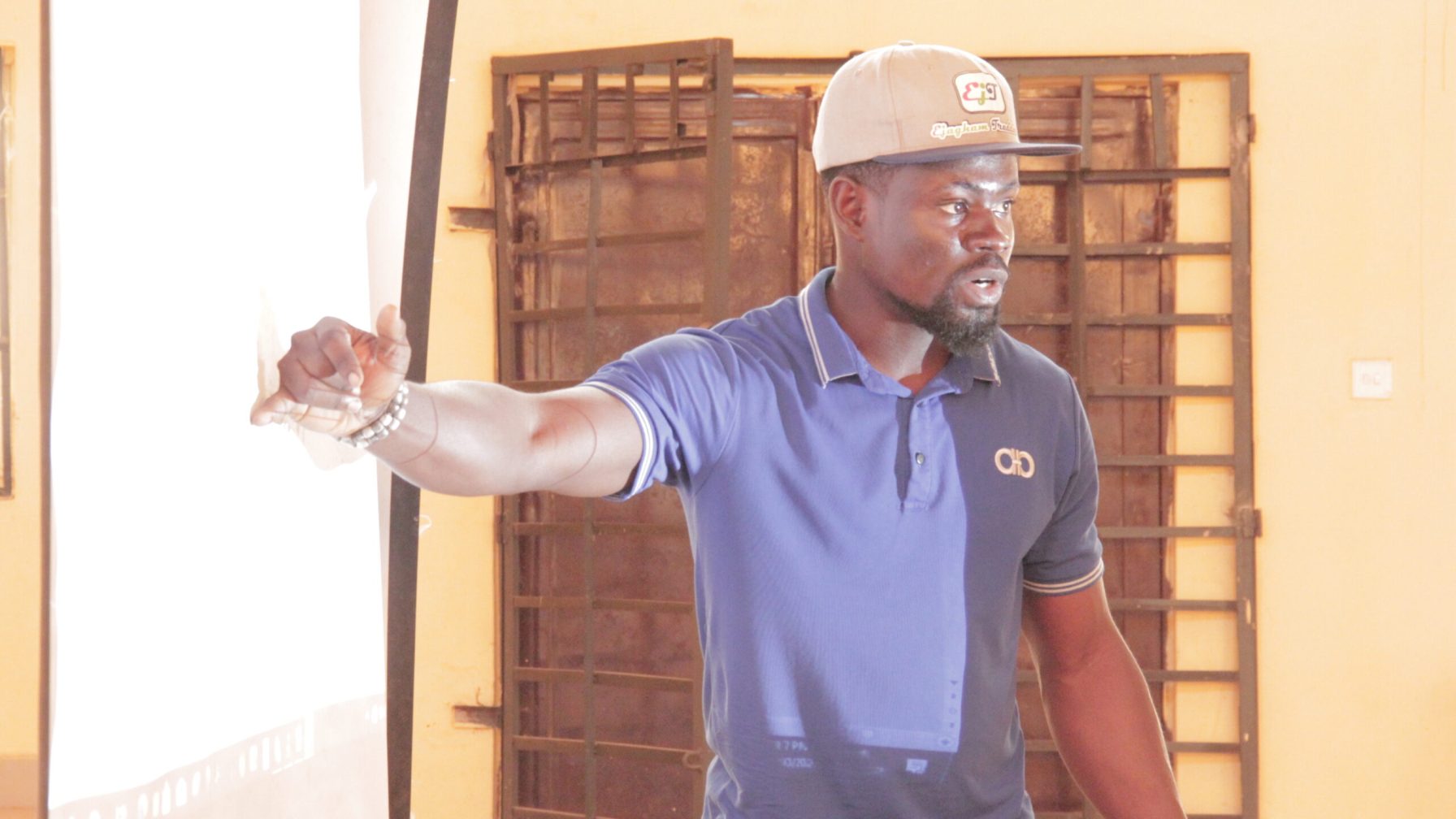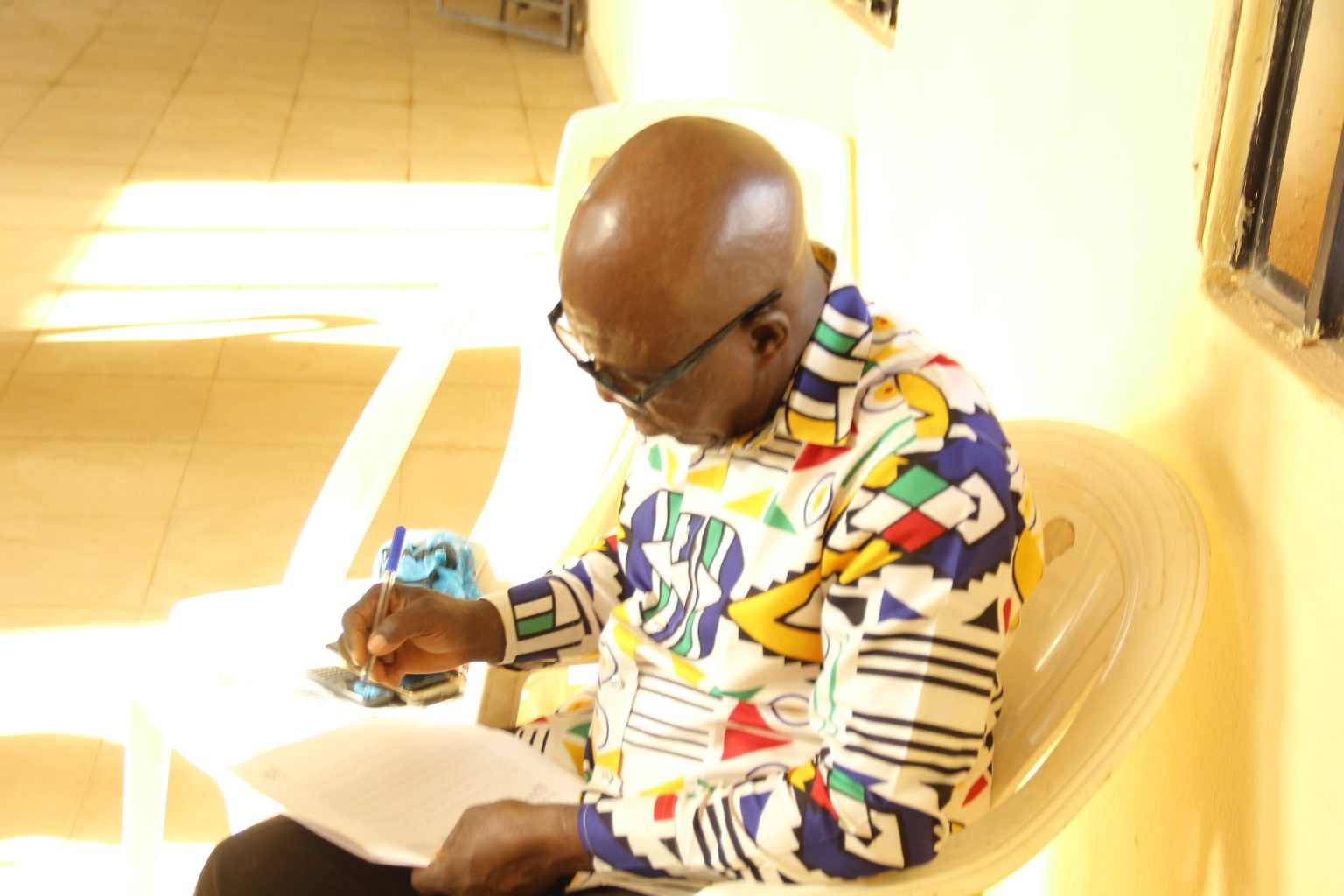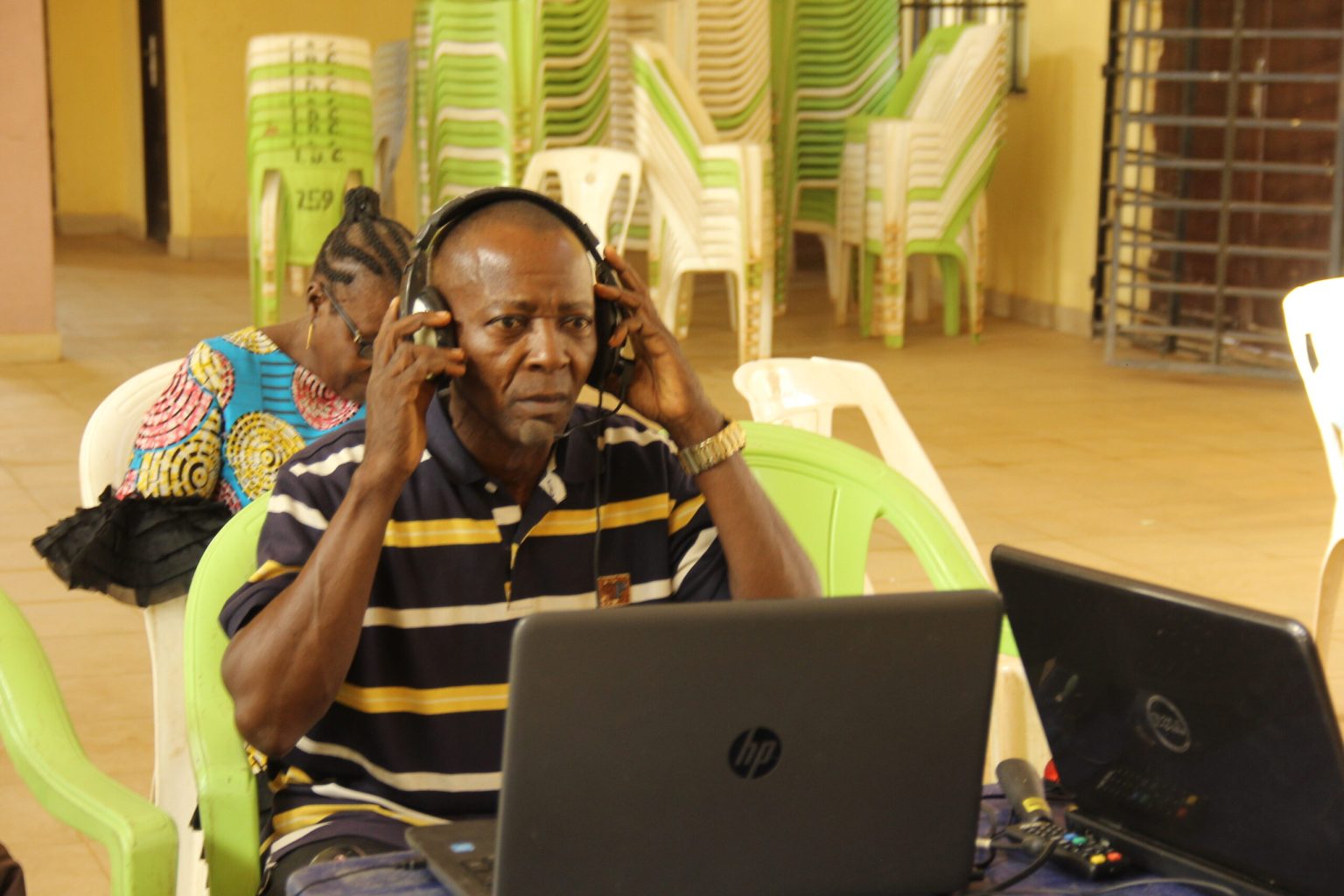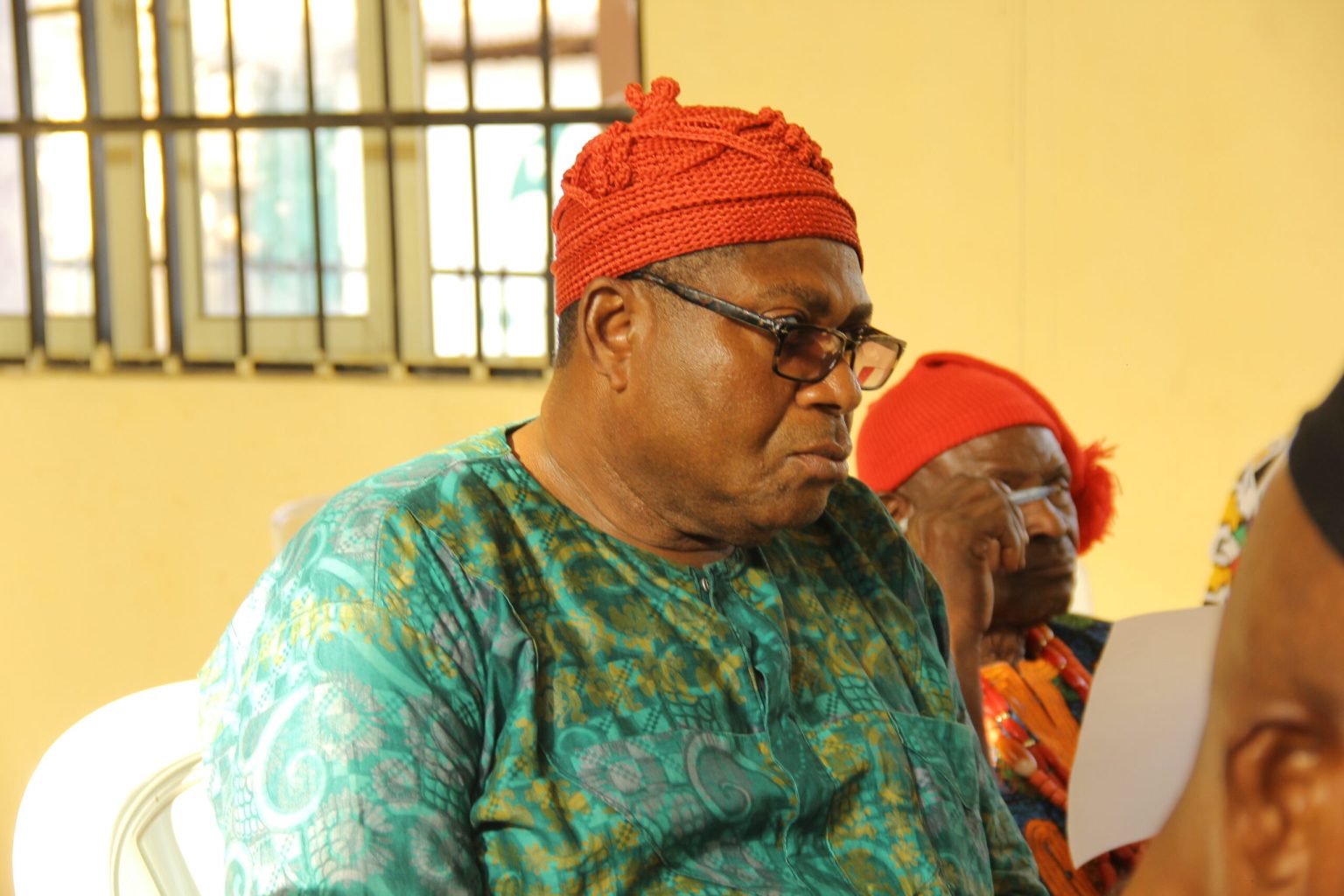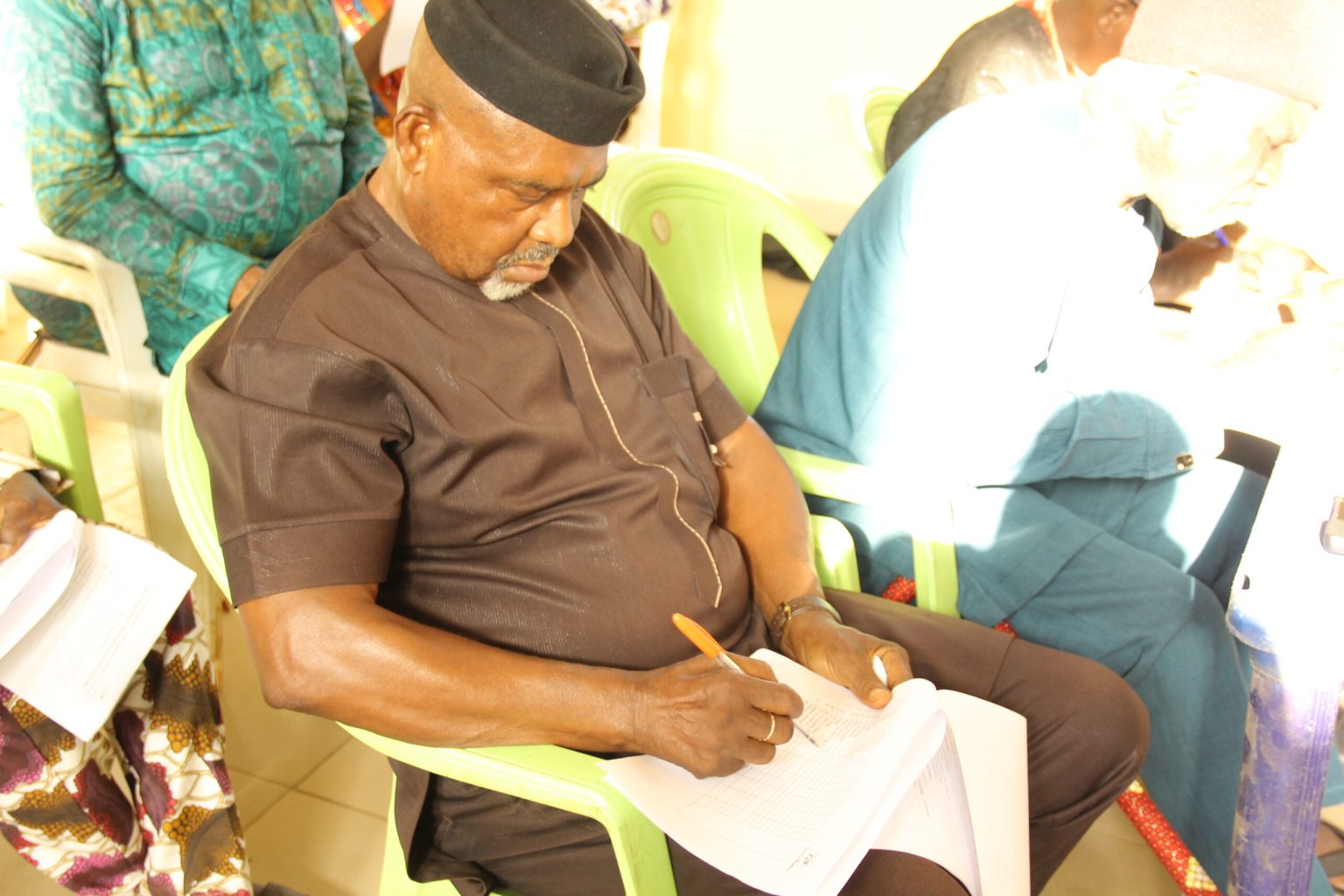 @Ejagham Etung