The Pan-Ejagham vision of EjT which continues to manifest through its projects such as the Ejagham Language Codification (aimed at developing a standard Ejagham Language Orthography for use in schools) has inspired the formation of a Credit Union Coorporative in the Cameroons. This is the first of its kind in the history of the Ejagham Nation.
The Union's key objective is to pull together the resources of Ejagham people and marshal a drive for the economic empowerment of all Ejagham people. Here, the Union reflects a cardinal objective of EjT which is to "explore the socio-economic potential of Ejagham tradition for the empowerment of Ejagham people and local communities." Little wonder this Union was formed through an EjT meeting.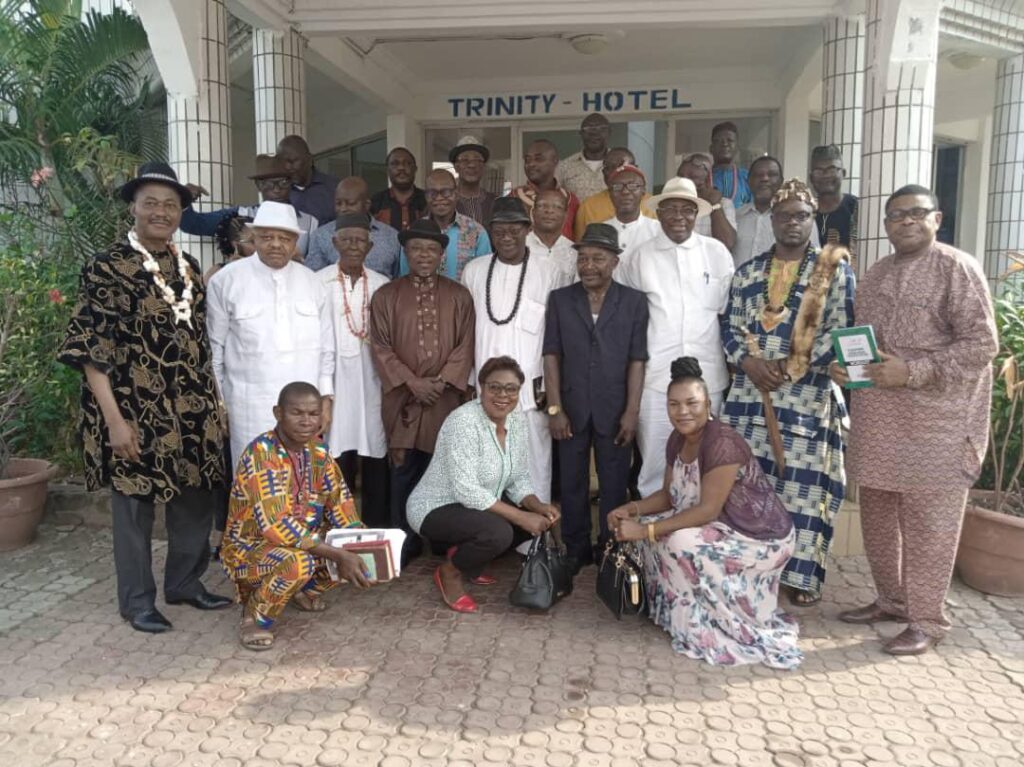 Following the official recognition of EjT by the Eyumojock Traditional Rulers Association on September 16, 2020, the Association immediately launched EjT's Ejagham Language Codification project in the Cameroons. This project was introduced to them by Sesseku (Iyamba) Hon. Agbornduku Eret PhD who jointly serves as EjT Vice President, Ejagham Cameroon, and Member of Ejagham Language Codification Committee (ELCC). To popularise this project in the Cameroons and ensure that all Ejagham Clusters in the country provide a wordlist and voiceover recording of their Ejagham dialect, delegates from all Ejagham Clusters in the Cameroons convened at Trinity Hotel, Limbe, where they collated all required data for the project. To further demonstrate their drive for this project, the Association successfully launched the project on January 31, 2021, at Trinity Hotel, Limbe, through the facilitation of Chief Moses Obenofunde – Chairperson of the Association.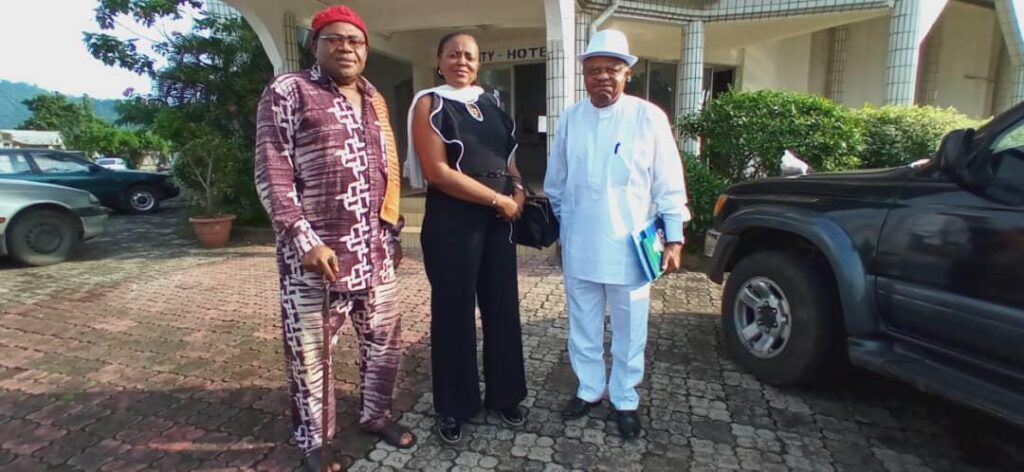 In the euphoria of that wonderful event, participants of the launching unanimously agreed to form this Credit Union Coorporative. The highpoint of the launching was the instantaneous floating of the Credit Union with an alarming membership of 187 holding Ordinary or Preference shares. A Board of Directors was constituted, with Dr. Orgork of SOWEDA as chairperson. The BOD has held series of meetings since the formation of the Union and over 10 million XAF has been raised. Its membership continues to swell, as the public remains quite optimistic about the economic liberation this Union is affording all Ejagham people at home and in the Diaspora (Sixth Region).
Worthy of note is the benefit of this Union to its members. Here, shares attract dividends according to their nature, ordinary or preferential. Members can easily loan money from the Union. Above all, Risk Management works for members in the event of death. This policy is like an insurance scheme that doubles members savings and pays at death. Another interesting point to note is that membership is open to all interested Ejagham persons resident in any part of the world.
Speaking about this development, Sesseku (Iyamba) Hon. Agbornduku Eret PhD remarked: "Through this [Credit Union] we are financially independent as Ejagham people." The President and Founder of EjT, Engr. Anom Ntui Anom (a.k.a. Chris Anom) has heaped enormous praise on the Ejagham leadership in Cameroon for subscribing to the Pan-Ejagham vision of EjT. In his own words: "Our Ejagham Family in the Cameroons are setting an example that all Ejagham Clusters need to emulate…I am confident that what EjT is doing shall inspire a lot of positive ground-breaking things for Ejagham people in the 21t century and beyond."