BRIEF BACKGROUND 
Without a doubt, OBAN is one of the pivotal communities in the development drive of Ejagham nation culturally and otherwise. It is therefore not a surprise that the OBAN extraction became the creator of a flagship annual cultural festival that has become the arena for socio-cultural interactions and entertainment, allaying a blend of undiluted unity in cultural oneness.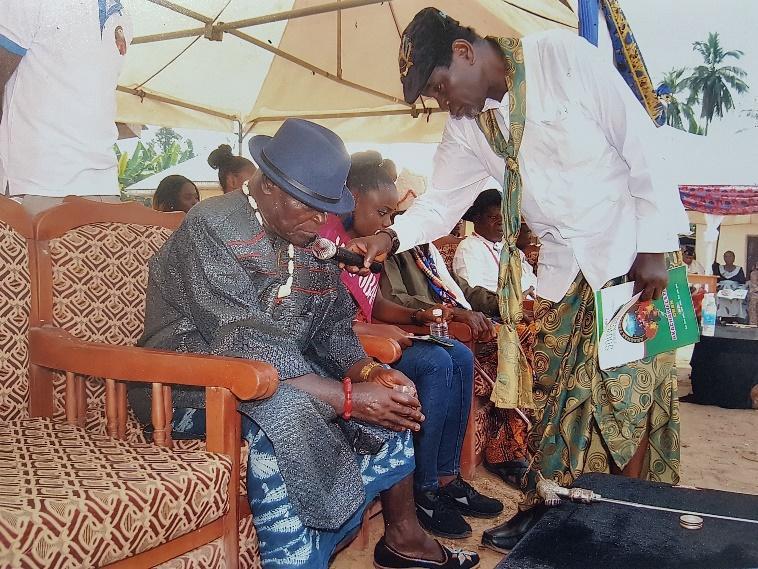 This innovation is aimed at the revival of the Ejagham tradition, customs and culture encapsulated in the display of a variety of beautiful dances, colourful masquerades, super tasty cuisine and rich art and crafts of Ejagham people.
As the saying goes '' give honour to whom it is due''. It is therefore proper to mention that the Akachak as it is perceived today was the brainchild of Late Justice (Chief) Peter Odo Effiong Bassey. He conceptualised and presented the idea at Oban Congress with encouragement of his brother the Late Prof Charles Effiong (1st indigenous Vice Chancellor of the University of Calabar) and the support of the  Oban Ntufam's Council in 1982.
The Oban Congress was initially a gathering of the Oban people who came together to discuss issues affecting the community. These congresses were lengthy. So it was decided to incorporate some side attraction to make the congress more entertaining. So in 1984, the first pieces of entertainment added were drama presentations and cultural dances competition. Three years later the Miss Oban Beauty Pageant was introduced. Fast forward, in 2009 Oban Ntufam's Council resolved to host a full-fledged cultural festival in Oban.
After the blueprint was drawn, eligible age groups were directed to create the different Ejagham cultural displays (masquerades and dances). This new festive activity was named the AKACHAK FESTIVAL. So in 2010, the Oban Akachak Festival was inaugurated. The inaugural edition featured six age grades with only Ekan Offa presenting a masquerade called Mgban Offa.
The festival also features other fun events during this festive period apart from the Miss Oban beauty pageant. They include excursion to Sir Amory Talbot Peak of Oban Hills between 2010-2017 and Etae Itokem (Itokem's Rock) in 2018, Besinghe (wrestling), Age Grade football competition, Native cuisines competition, Akachak 10km Marathon and other side attractions.
AT THE CORE OF OBAN AKACHAK FESTIVAL
"The Ejagham people have always been known for their rich culture, mastery of sculptures and other distinct aspects of traditions" (Chief POE Bassey, History of Oban). Today, the young generation are completely oblivious of the Ejagham tradition, customs and cultural heritage. This lack of knowledge amongst the youths has allowed traditional lapses and created behavioural impudence towards trado-cultural beliefs.  Embedded at the core of Oban Akachak Festival is the revival of the body of knowledge of Ejagham Tradition. The Akachak festival has therefore become a melting pot of the rich accumulations of Ejagham tradition, customs, culture and values.